It may seem like a strange choice to spotlight an actor who reached worldwide superstardom by driving teen girls wild in the TWILIGHT films, at once one of the most popular and most reviled series in contemporary big-budget Hollywood. What could Robert Pattinson possibly have to do with the spirit of independent cinema? As it turns out, the British heartthrob has more in his bag of cinematic tricks than his red-eyed, smoldering vampire stare, and he'll be putting them on display in not one, but two films at the Cannes Film Festival this May.
Before having the kind of career involving highlights like working with Werner Herzog and playing Salvador Dali, Pattinson's not-so-humble beginnings were with two of the world's biggest book-to-film franchises. Preceding the TWILIGHT explosion, Pattinson played Cedric Diggory in HARRY POTTER AND THE GOBLET OF FIRE (2005), appearing briefly in the series only to die quickly, tragically, and handsomely. From 2008 onward, he would more or less become TWILIGHT's Edward Cullen in our cultural consciousness, his white-powdered, brooding face hanging in teen bedrooms the world over. As beloved as his vampiric performance was (and remains) by the films' target audience, it was received with mixed, mostly poor reviews by the broader film world.
Pattinson has therefore had to fight to be taken seriously in terms of serious cinema – and by all accounts (probably to many's surprise), the 27-year-old is succeeding in strides. He starred in David Cronenberg's 2012 drama thriller COSMOPOLIS, which competed for the Palm d'Or that year, scoring him critical praise. He has since reunited with Cronenberg for MAPS TO THE STARS, a dark comedy which will again bring the pair to Cannes as 2014 Palm d'Or hopefuls. Pattinson will also see his likeness out of competition at Cannes this year in David Michod's futuristic western THE ROVER.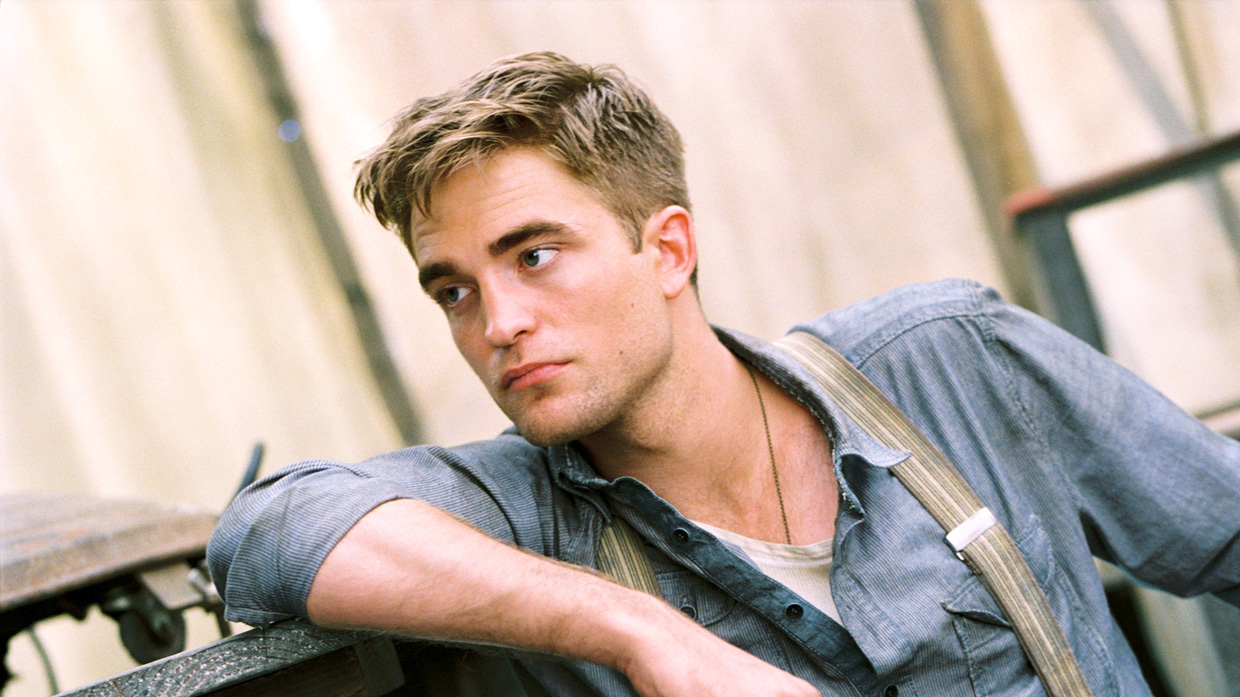 Aside from his explosively torrid public romance with ex-girlfriend Kristen Stewart (who, the gossip blogs are declaring excitedly, will also be at Cannes for Olivier Assayas' CLOUDS OF SILS MARIA this year), Pattinson is also known for his roles in Allen Coulter's 2010 REMEMBER ME, a romantic coming-of-age drama, and Francis Lawrence's 2011 WATER FOR ELEPHANTS. While he's had an early tendency to drift into romantic roles, the dry-humored and sarcastic Brit has since been exploring darker, more cerebral options.
Something you may not have known about Pattinson: he plays both the guitar and the piano, composing music in his free time. He considers it a hobby more than anything he'd like to pursue professionally, though three of his songs appeared in the 2008 independent film HOW TO BE, a comedy-drama by Oliver Irving, in which Pattinson also starred. His involvements in both independent film and music represent a subtle but significant portion of his credits, as well as a different side to his international pretty-boy persona.
Here at ÉCU, staff feelings on Pattinson are mixed at best, much like his critical reviews so far. But we very much look forward to seeing what's in store for him – and perhaps we will be bumping into him on the Cannes red carpet.